The unimaginable spread of Covid-19 led to disruption of many social activities, especially that of students and teachers at educational institutions. Therefore, Biotechnicians worldwide are actively rushing for in the production of Covid-19 testing kit and vaccine and contribute to the treatment regimens for infected cases.
Despite physically presence in class, School of Biotechnology continue to implement online learning to keep up with academic calendar of TTU. Acknowledging the motto: "We stay at work for you. Please stay at home for us" – Biotech students have successfully adapted to the changes and begin to back on track. As quickly as possible, TTU decided to execute the aspiration for online learning right after outbreak of Covid-19 and School of Biotechnology has cooperated closely with Registrar Office and other departments to carry out the most detailed instructions for students.
We'll see what will happen in online classes of Biotech lecturers – those who are not only talented but also dyed in the wool of teaching at TTU:
"Online learning increases the flexibility and avoids direct contact during Covid-19. It also ensures the strict procedures in pandemic prevention of the Government, the Ministry of Health and the World Health Organization" – said Dr. Nguyen Dinh Truong – Acting Dean of School of Biotechnology. Genetics class of Dr. Truong is more special cause having international students. "Quality is always the top priority at School of Biotechnology whether it is online or offline" – Dr. Truong added. Using intuitive teaching methods based on Problem-Based Learning for each Case Study to stimulate students when it comes to brainstorming. It's also added up the blazing debate to dispel Make the lesson always interesting and full of laughter through the" heated debate "to dispel the tedious atmosphere of the soulless screen. More importantly, "All lectures of TTU are recorded on the system. This gives students the opportunity to playback multiple times when they are unable to join in the class due to inconvenience"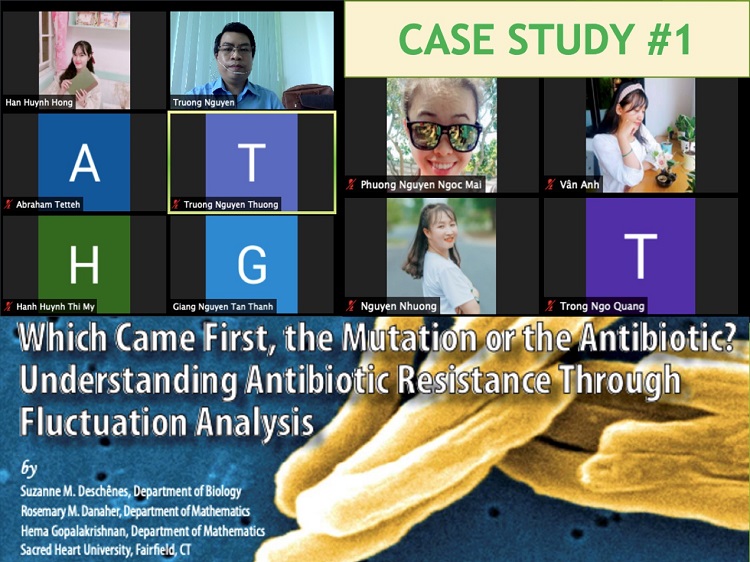 After getting his PhD in 2013 at Konkuk University, Seoul, Korea, Dr. Truong began his postdoctoral research at Genome Biology Lab. Dr. Truong's research focuses on Genetics, Immunogenetics, Epigenetics, Evolutionary Biology, Genomics and Big Data Analysis… As a young talented researcher, he has collaborated with many researchers in Korean laboratories and other countries to publish many scientific works at international conferences and journals at ISI / Scopus such as Nature, BMC Genomics, BMC Genetics, Animal Genetics, Oncotarget, DNA Research, Nanomaterilas, Tissue Engineering…. Currently, Dr. Truong is focusing on research related to Cancer Using Animal Models, AI Algorithms, Machine Learning; and with many Pharmaceutical Substances with Nanostructured Applied Orientation to increase human lifespan and other animals.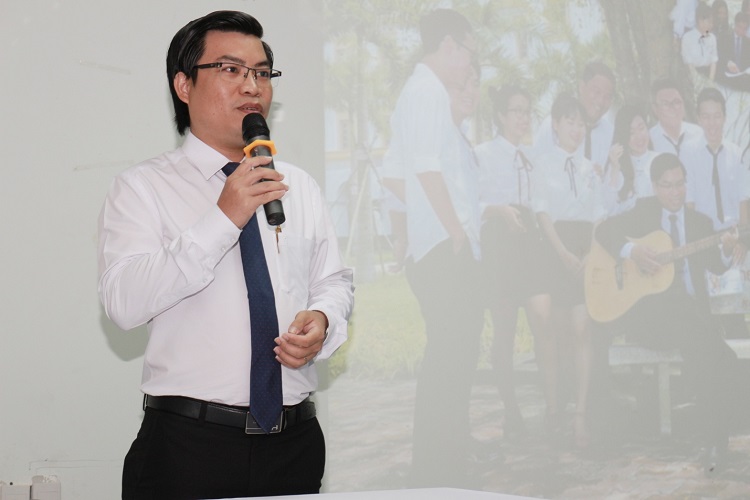 In addition, Biosafety class of Dr. Nguyen Minh Nam and Biochemistry of Dr. Ta Van Quang are two most preferred of students. Indeed, principles of epidemiology and biosafety are clearly explained for students to protect themselves against Covid-19.
"In addition to have a peace of mind in preventing Covid-19, teaching online helps to avoid traditional inconveniences such as traveling to class. We only need devices wired up with internet connection and students can take classes everywhere. Teachers and students are more flexible in their hours. Students can review the lecture several times before taking the test" – said Dr. Nguyen Minh. 100% English class and the Zoom enable all students to discuss, express personal opinions as well as ask questions to explore the issue more broadly. Thanks to that, the argument became more and more exciting.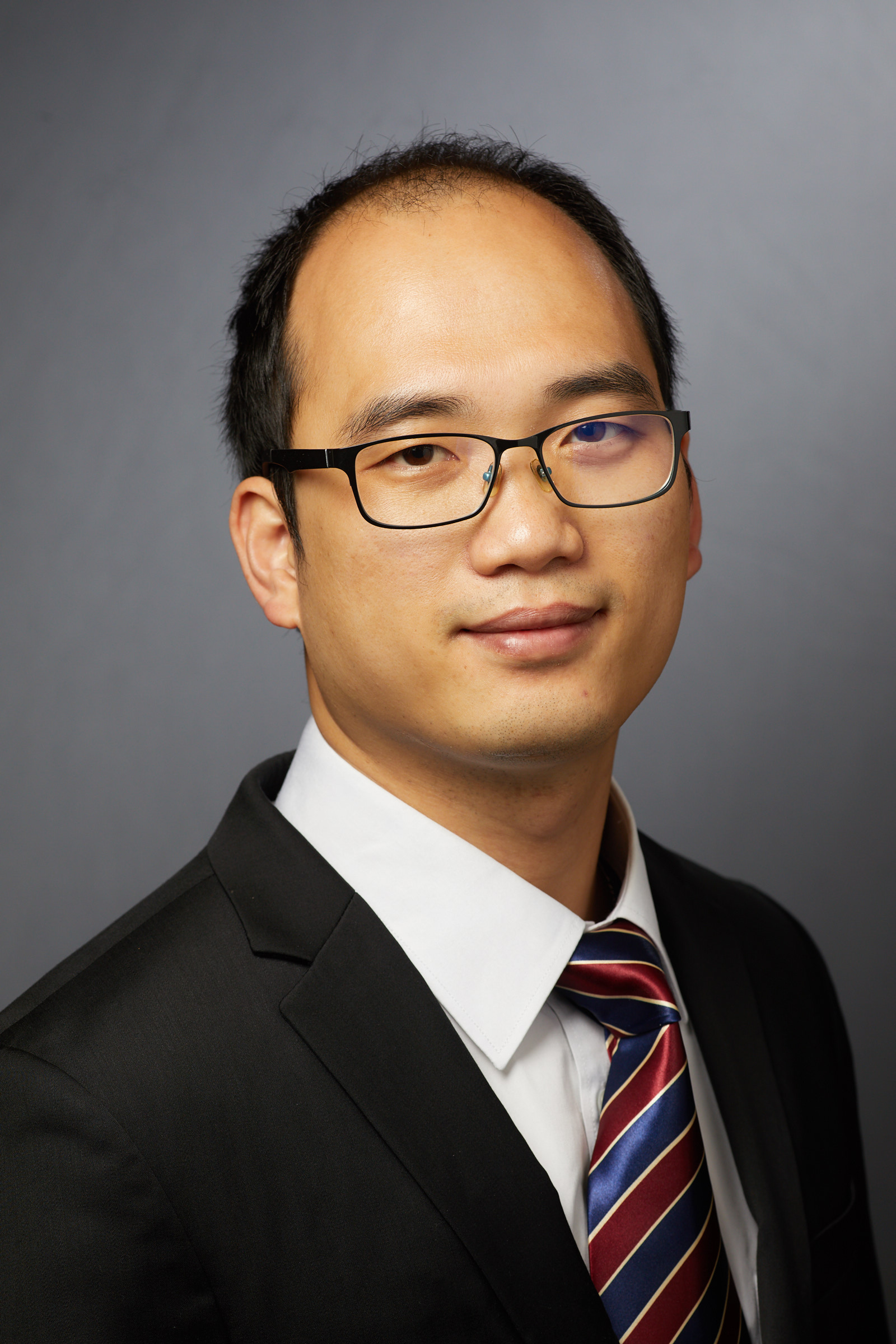 With terrific academic achievements that many researchers have longed for: PhD of Biomedical at Kyung-Hee University, South Korea; Research Professor at Yale University, USA, Dr. Minh Nam possesses an extensive academic background in Biotechnology along with highly applicable work experience, especially in the field of Biology Cancer. By analyzing Big Data in conjunction with the use of Machine Learning, he has established several Novel Prognostic Gene Signatures For Diverse Cancer Diseases such as colorectal cancer, breast cancer, ovarian cancer, and glioma which would help to develop Adjuvant Therapeutic Strategies For Personalized Cancer Treatment and provide a new insight To Elucidate Cancer Heterogeneity in both genetic and epigenetic aspects.
Moreover, it is one of the most favorite lecturers in Biotech School because his nickname "Bear". Biochemistry class of Dr. Ta Van Quang is always on without checking attendance. "Online learning method overcomes the disadvantages of traditional learning. Geographical distance is shortened, teaching materials can be transferred quickly but sometimes the computer system is not synchronized so it is difficult for lecturers to assess the concentration level of students", said Dr. Quang.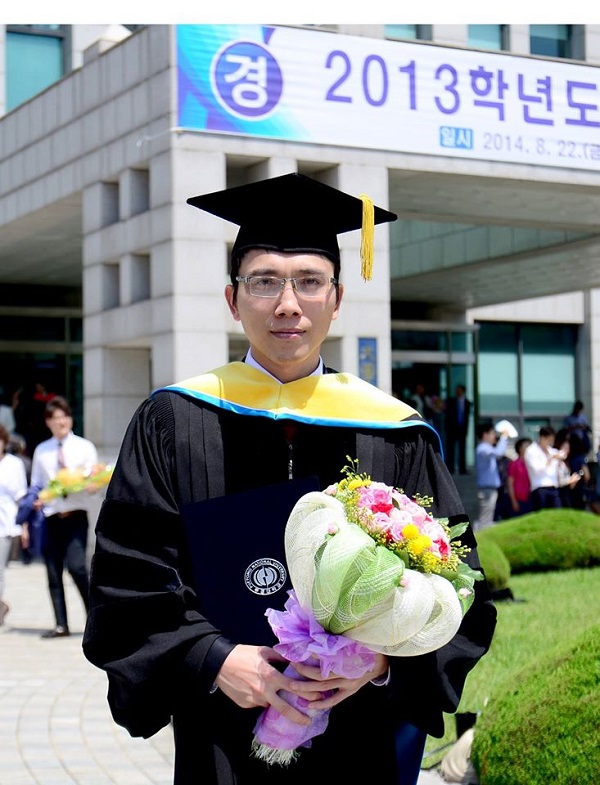 Dr. Ta Van Quang graduated with a PhD at Pukyong National University, Busan, South Korea. He worked in the Biochemical Laboratory about Applied Biology from Oceanic creatures. His research focused on Cancer, Molecular pharmacology, Neurology, and natural products. He has cooperated with members in Pharmacology lab-Sungkyunkwan University, Korean Food Research Institute, and Marine Biochemistry lab- Pukyong National University (Korea) and published many scientific papers such as American Journal of Physiology-Lung Cellular and Molecular Physiology, European Journal of Pharmaceutical Sciences, Marine Biotechnology, Life Sciences, Cellular Immunology, and etc… He is currently focusing in cancer and natural products research that could contribute to improve human health.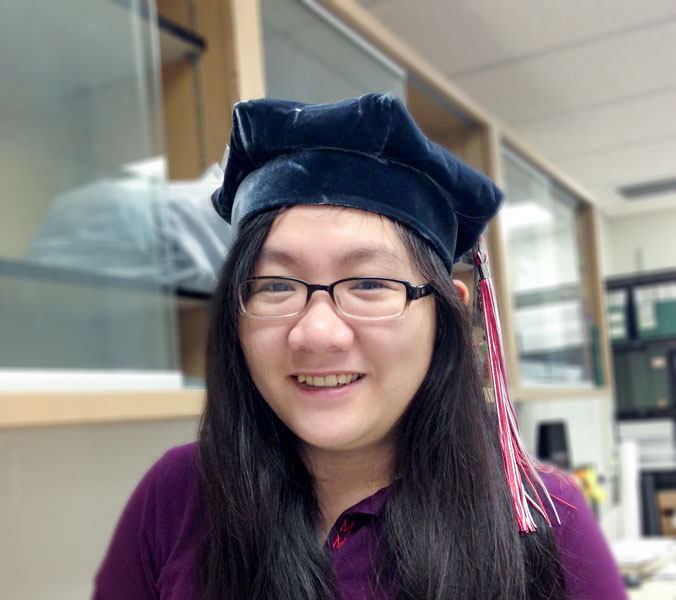 According to Dr. Dinh Thi Yen Phuong "Teaching online is safer for students and teachers during this period of Covid-19. Convenience and flexibility to parti anywhere is the most difference compared to the traditional class". Dr. Dinh Thi Yen Phuong graduated in with a PhD at Washington State University, in Molecular Biology of plant diseases, on the interaction between plants and pests. Dr. Phuong and his professors and colleagues have published many papers in international journals such as Bioscience Reports, Journal of Nematology, Phytopathology, Nematology, AoB Plants and Plant Growth Regulation. After more than 10 years working in the laboratory, Dr. Phuong is aiming to apply biotechnology to production, especially at large farms. Currently, agricultural corporations of Vietnam and all over the world are in high demand of skillful engineers of Agricultural Biotechnology because there is a growing trend for high-tech agricultural production. Therefore, Dr. Phuong is working hard to guide young Biotechnicians to yield and become more effective in the construction of high-tech agriculture.