SCHOOL OVERVIEW
School of Biotechnology - Tan Tao University is being built up to provide for the society with Bachelors and Engineers who can understand, develop and apply the knowledge as well as highly valuable products from Biotechnological fields to the life in order to improve our life's quality. Moreover, School of Biotechnology will equip students with the capability to preserve and develop the high value or extinct animals/plants.
ACADEMIC PROGRAM
The program of Biotechnology - Tan Tao University is designed for training Bachelors to have the entire mindset of an international scientist, good management knowledge, ability to self-study, together with the ability to catch the development trend of the profession for contributing the development of science and technology in their country and the whole society. Bachelors of Biotechnology have excellent research ability to apply achievements in Agriculture, Biology - Medicine, Environment, Fisheries, and Food Technology for improving people's quality of life. In addition, the bachelor can meet the demand for highly qualified and skilled human resources, including artificial intelligence (AI) and big data (Big data) applications. The program will help students training on correctness and professional ethics, autonomy and responsibility for themselves and the community, awareness, and lifelong learning skills.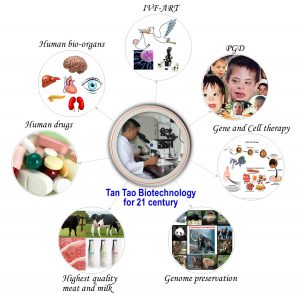 PUBLICATIONS
33. Dinh-Truong Nguyen, Quynh Hoa Tran, Xuan The Hoang, Ngoc Huyen Vu, Kim Van Thi Le, Van Thai Than, Minh Nam Nguyen. Glyoxalase 2 correlates with redox signaling and enhances survival outcome in patients with hepatocellular carcinoma. Free Radical Biology and Medicine, (2018)
32. Thi Thanh-Ngan Nguyen, Thanh-Truc Vo, Bich Ngoc-Huong Nguyen, Dinh-Truong Nguyen, Van-Su Dang, Chi-Hien Dang, Thanh-Danh Nguyen. Silver and gold nanoparticles biosynthesized by aqueous extract of burdock root, Arctium lappa as antimicrobial agent and catalyst for degradation of pollutants. Environmental Science and Pollution Research, (2018).
31. Minh Nam Nguyen, Tae Gyu Choi, Dinh Truong Nguyen, Jin-Hwan Kim, Yong Hwa Jo, Muhammad Shahid, Salima Akter, Saurav Nath Aryal, Ji Youn Yoo, Yong-Joo Ahn, Kyoung Min Cho, Ju-Seog Lee, Wonchae Choe, Insug Kang, Joohun Ha, and Sung Soo Kim. CRC-113 gene expression signature for predicting prognosis in patients with colorectal cancer. Oncotarget, (2015), 6(31):31674-92.
30. Minkyeung Choi, Jongin Lee, Min Thong Le, Dinh Truong Nguyen, Suhyun Park, Nagasundarapandian Soundrarajan, Kyle M. Schachtschneider, Jaebum Kim, Jin-Ki Park, Jin-Hoi Kim, and Chankyu Park. Genome-wide analysis of DNA methylation in pigs using reduced representation bisulfite sequencing. DNA Research, (2015), 22(5):343-55.
NEWS AND EVENTS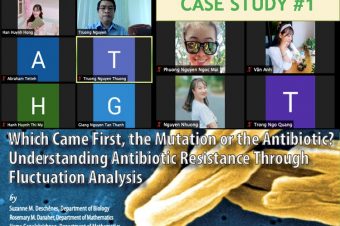 JOB OPPORTUNITIES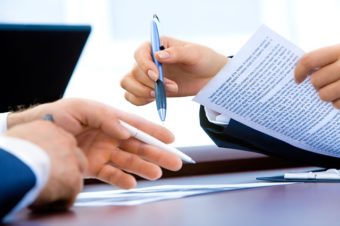 We are seeking applications for a faculty position for the School of Biotechnology Type: Full... Read More