Office Hours
Monday – Friday
8:00am – 5:00pm
(+84) 272 376 9216 (116)
Hotline: 0909 002 808
---
 TAN TAO UNIVERSITY
Gillis Hall, Tan Tao University Avenue, Tan Duc E.City, Duc Hoa, Long An Province
---
Contact Us
For questions regarding academic courses and credits, please contact:
Dr. Dinh-Truong Nguyen (TS. Nguyễn Đình Trường)
Acting Dean of SBT
Email: truong.nguyen@ttu.edu.vn
FULL-TIME
---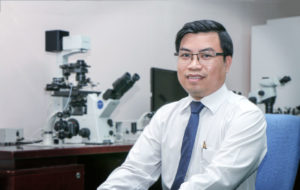 Dr. Dinh-Truong Nguyen previously worked as a Post Doctoral Researcher in Genome Biology Lab at Konkuk University, Seoul, South Korea where he completed his Ph.D. in 2013. His research interests lie in the area of Genetics, Immunogenetics, Epigenetics, Evolutionary biology and Genomics. Actively, he has collaborated with researchers in the Labs from Korea and other countries to publish the meaningful and essential data in numerous international conferences and high quality journals such as Nature (England), BMC Genomics (England), BMC Genetics (England), Animal Genetics (England), Animal Biotechnology (USA), Tissue Antigens (Denmark), Journal of Agricultural and Food Chemistry (USA), Oncotarget and ect…He is currently focusing on the projects about the Personalized therapy in cancer treatment as well as researching on natural products which could contribute to provide some clues in improving human health using microbes and animal models.
---
Quang Van Ta, PhD
Dr. Quang Van Ta entered TTU as a lecturer in the School of Biotechnology. He is currently giving lectures on the Cancer, Microbiology, and Molecular Biology subject to students in School of Biotechnology, TTU.
Dr. Quang Van Ta completed his PhD in Marine Biochemistry laboratory at Pukyong National University, Busan, Republic of Korea. His research focused on Cancer, Molecular pharmacology, Neurology, and Natural products. He has cooperated with members in Pharmacology lab-Sungkyunkwan University, Korean Food Research Institute, and Marine Biochemistry lab- Pukyong National University (Korea) published many scientific papers in international journals such as American Journal of Physiology-Lung Cellular and Molecular Physiology, European Journal of Pharmaceutical Sciences, Marine Biotechnology, Life Sciences, Cellular Immunology, and ect… He is currently focusing in cancer and natural products research that could contribute to improve human health.
---
Nguyen Minh Nam, PhD
Dr. Nguyen Minh Nam had been awarded for his Ph.D degree by Kyung Hee University, Seoul, Korea in Biomedicine in 2016. After receiving Ph.D degree, He services as a Research Professor at the same Kyung Hee University (2016 – 2017) and then moved to Yale University, United State (2017 – 2019) to work as the same position in Biomedical research. He has an extensive academic background in biological sciences combined with strong practical work experience in basic and translational research, especially in Cancer biology fields. By using Bigdata analysis and Machine learning tools, he established several novel prognostic gene signatures for diverse Cancer diseases such as colorectal cancer, breast cancer, ovarian cancer, and glioma which would help to develop adjuvant therapeutic strategies for Personalized cancer treatment and provide a new insight to elucidate cancer heterogeneity in both genetic and epigenetic aspects. Currently, he is focusing on developing the bone-specific adjuvant therapies that are designed to disrupt adaptation of metastatic breast cancers and to prevent the inflammatory conversion of quiescent bone cells before extensive colonization takes place in the skeletal compartment.
---
Phuong Thi Yen Dinh, PhD
Dr. Phuong Thi Yen Dinh graduated her PhD in Plant Pathology in 2015 at Washington State University, in the U.S. She interests in Plant Biotechnology and Applied Biotechnology in Agriculture. Not only working in the molecular lab, she also accumulated field experiences to apply new and advance technologies as well as modern cultivating system (agro-ecological crop production) to improve crop growth and to protect crop health. She is currently building the bridge among universities, research institutes and private agricultural companies to develop the research results to become production practices in crop fields. She also has connections with international experts in France, the U.S, Australia and New Zealand to introduce their researches and experiences in Vietnam.

Ngoc Thien Lam, PhD
Dr. Ngoc Lam graduated from the University of Arkansas, Fayetteville, AR, USA in 2018 with a Ph.D. in Cell and Molecular Biology. Her research focused on the development of 2D and 3D models to study the behavior of heart valve cells under pathological conditions. Dr. Ngoc Lam also spent a year working as a Postdoctoral researcher at the Medical College of Wisconsin, Milwaukee, WI, USA  where she used in vitro and in vivo models to identify drug targets for the treatment of Duchenne muscular dystrophy-associated cardiomyopathy.
Joining TTU, Dr. Ngoc Lam will serve as a lecturer and a researcher at the School of Biotechnology

Hien Duy Tran, PhD
PhD in Probability and Statistics (2009), New Mexico State University, USA.
Dr. Tran Duy Hien graduated with a doctorate in Probability and Statistics in 2009 at New Mexico State University, USA.
He is currently teaching the course such as Calculus 1,2,3; Linear Algebra, ODE & PDE, Discrete Maths, Probability and Statistics for Engineering, Probability and Stochastic Process, Bio-Statistics and Business Statistics. Prior to work at Tan Tao University, Dr. Hien taught at Notre Dame University and Central Michigan University, USA.
Besides teaching, "Structure dependence of random variables" and "Model of probability and statistics for exploiting big data" is the current direction of his research.

Vu Khanh Tran Assoc. Prof. PhD
PhD in Math (2010), University of Padova, Italy
Prof. Tran Vu Khanh completed his Ph.D. in Mathematics at the University of Padova (Italy, 2010). After that, he worked at our Tan Tao University (2011), the National University of Singapore (Singapore, 2013) and the University of Wollongong (Australia, 2015). His research papers  were published in high prestige journals such as Inventiones Mathematicae, Advances in Mathematics. Prof. Khanh was awarded the 2011 Scientific Prize from the Institute of Mathematics in Hanoi, Vietnam for his particularly outstanding achievements in mathematics. In 2013, he was invited to be one of five plenary speakers in the largest mathematical conference in Vietnam. He completed the national research project of Australia (ARC DECRA 2019) and of Vietnam (NAFOSTED 2014). Currently, he is a member in editorial board of Vietnam Journal of Mathematics, Journal of Korean Mathematical Society (a SCI journal).

Linh Phuong Nguyen, BA (Secretary & Lab Specialist)
Ms. Linh Phuong Nguyen is currently the secretary of the faculty and the laboratory manager of the School of Biotechnology, Tan Tao University. Ms. Linh Phuong Nguyen obtained her B.A in the field of Biotechnology at National University Ho Chi Minh City, University of Sciences. Her thesis is about evaluating the role of organic extracts in the in vitro culture of somatic embryos of Ngoc Linh ginseng. She had one experience year in researching in vitro plant tissue culture at the plant cell technology department, Ho Cho Minh City Institute of Tropical Biology. She then moved to the School of Biotechnology, Tan Tao University to work as a faculty secretary and laboratory specialist. Currently, her research interests focus on plant tissue culture, synthesis and investigation of antibacterial & antifungal activities of nanoparticles synthesized from plant extracts with potential bioactivity properties.
---

Ms. Bao Tram Huynh Ly had graduated from School of Hotel and Tourism (Ho Chi Minh city), majoring in Room Division. She had been trained as a receptionist when I studied at Saigontourist. She got TOEIC English and level B Microsoft Office's certifications. After graduated from college, She worked in Korea Life Insurance VietNam (Ho Chi Minh city) as an insurance counselor. For the time working in here I had gained much experience in researching ,consulting about Korea Life Insurance's products and setting profile for customers.
---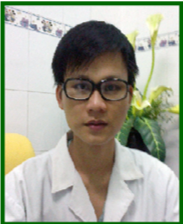 Mr. Anh Quy Le obtained his B.A in the field of Biotechnology in 2010 at National University Ho Chi Minh City, University of Natural Sciences . Mr. Anh Quy Le had one experience year researching about in vitro fertilization at Stem Cell Laboratory of University Natural of Science. Mr. Le Anh Qui was trained ICSI technique at Hung Vuong maternity hospital. Mr. Anh Quy Le has completed master's program of Animal Physiology at the University of Natural Science and carrying out master thesis about "Critical Appraisal of World Health Organization's New Reference Values for Human Semen Characteristics in Viet Nam.'
---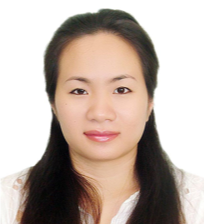 Msc. Hong Ngoc Vo has graduated from the University of Science, HCMc since 2006 of the major Biology/ Biological science. Her scientific pathway focuses on Assisted Reproductive Technology which her first research was about ovarian tissue and female gamete. She had a long period training in Stem Cell Lab, University of Science then Infertile department of Tu Du hospital before being a clinical embryologist of Sai Gon Obs- Gyn International hospital. Her duty involved in research and laboratory investigation of various aspects of IVF treatment and other programmes of assisted reproduction as well as cutting edge techniques.
She has obtained her Master Degree in the field of Genes, Cells, Evolution and Development from l'Université de Paris Sud 11, France in 2011. Besides, Msc Vo Hong Ngoc has also completed internships in both McGill University and l'Université de Montréal, Quebec, Canada at the same time. She is also special in Cytogenetics which she has successfully defended her master degree for screening Diabetes type 1 in children.